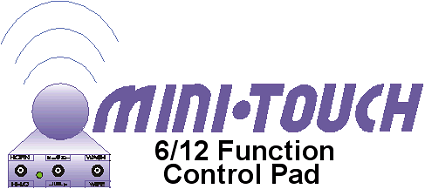 FEATURES:

Convenient
The MINI-TOUCH is a compact, steering wheel mounted control pad/steering knob which allows easy access to up to 6 or 12 Vehicle Control Functions such as wipers, turn signals, horn, high beam/low beam, and many other important functions. All functions are easily accessible without compromising steering wheel control.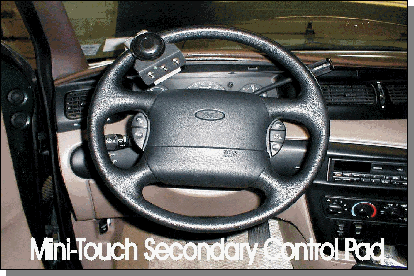 Transferable
Once purchased, the basic MINI-TOUCH system will transfer into most makes and models with the purchase of a new custom vehicle interface
package.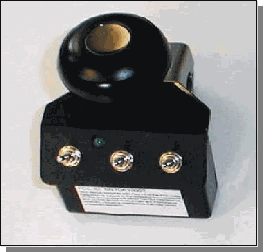 Original Controls Operate Normally
Original controls remain fully
functional for non-disabled drivers.
Ergonomic Design
Switch locations and orientations are designed for optimal ergonomic operation and set in an attractive housing for an "integrated" look.